Zillow & Redfin- Using these Two Popular Websites to Buy or Sell Your House
Updated: Jun 8
One of the first steps anyone takes when it comes time to buying or selling their home is to jump onto the computer and enter either "Zillow" or "Redfin" into the search bar. But are these websites doing you justice?
I'll be going over the Pros and Cons with working with Zillow and Redfin.
Don't like to read? Click, and watch the video below. Don't forget to "Like & Subscribe!"
Alright, Zillow and Redfin.
I Love talking about these two websites. Obviously, a lot of buyers and sellers utilize Zillow and Redfin. But there are a lot of pluses and minuses to that.


Disclaimer:
I'm not anti- Zillow or Redfin.
I just want to make that clear from the start.
First of all, let's go over the cons with Redfin and Zillow. One, is that there are inaccuracies with their estimates. The data that they're drawing from doesn't always truly represent each property.
If you've got a neighborhood that doesn't have a lot of sales, then there aren't any close comps. This is where their algorithm can get really inaccurate. They pull numbers that are the closest but not always the best in comparison to the house. So the numbers that you see can be wildly high or wildly low.
But they're still very useful websites.


Now the pros of Zillow and Redfin.
The Positives are, you see a lot of Buyers that use Zillow and Redfin to look for real estate.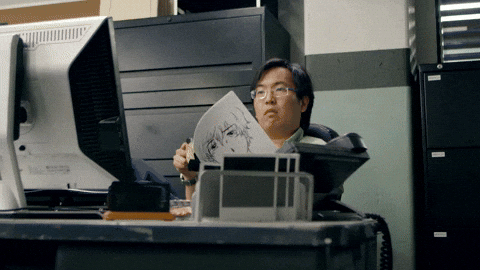 And I Love putting my listings and enhancing my listings even, on Zillow and Redfin. The reason is, I want to get as many eyeballs on a listing as possible.


I have a proven formula that shows the average home requires about a thousand views online to get Sold.
Through my advertising, and through the enhancements I do on my listings on Redfin and Zillow, I can usually get 3000 views on a property on opening weekend!
And that's one of the ways that I can utilize Redfin and Zillow to my advantage and to your advantage.
So, go ahead! Jump on Zillow or Redfin. But don't forget to ask your agent how they can help you by placing your listing and utilizing these sites to your advantage!
And if you're in Vegas and you choose me as your agent, then you already know; I'll get the deal done!
Would you like to know more? Follow me - Real Estate Life Las Vegas - on: Twitter, Instagram, Youtube, Facebook, TikTok and Pinterest. I constantly upload content, so don't miss out!
Until next time,
-Josh