Working with Real Estate Teams
I've seen quite a bit of shift in real estate where a lot of people are putting an emphasis
on working as teams.
I don't think a lot of Buyers and Sellers like that.
I think they like to know they're going to be working with the person that they hired, that they met with, from start to finish.
And that's something that I not only do, but I will always do.
***Check out the video below on this topic from my YouTube Channel. Don't forget to Subscribe and like!***
One of the recent trends that I've seen, is a real big uptick in the formation of teams.
In that scenario, you might be working with a handful of different people throughout the process.
And I think a lot of Buyers and Sellers may ask themselves, "Wouldn't you like to work with the same person, the person you met with. The person who has the knowledge.
The person who sold you on working with them?"
I've seen instances where you have an agent sit down at the table, get you to sign the
listing contract. Only to be never heard from again. From that point on, you're working with an assistant, a transaction coordinator, and they're on to other things.
With me, I'm the same person you work with from start to finish.


•From getting the home ready
•From pricing your home
•From getting an accepted offer
•Getting you through escrow
•Getting repairs done
•And even helping you get your closing signed
I recently worked on a transaction where the listing was with a team. When I set the appointment, had the showing and my Buyer wanted to express interest to make an offer, I was dealing with one person. That person turned out to be a person I wouldn't be working with again the rest of the way.
I ended up working with an actual listing agent. The person I made those initial inquires with and talked offer with, was actually a transaction coordinator, unbeknownst to me. And get this, beyond all of that, the person who was listed as the listing agent in the MLS, I've never worked with once throughout the entire transaction!
That's how chopped up some of these teams work and it's a real disadvantage, because
this was a time sensitive deal. We had multiple buyers competing against us. And it was very important that we got to the person that was the real decision
maker. And eventually I did. And I found out who that person was and we did get the deal done.
It's just one of other cautionary aspects of teams and the way they're structured. They're not always to the benefit of the client. They almost missed out on a deal with us. In fact, they were actually sending out a counter to someone else, when my buyers and myself jumped into the equation. Luckily, getting on the phone, made a huge difference and got the deal done. But we almost missed out because of that. And that would've cost that seller a decent amount of money.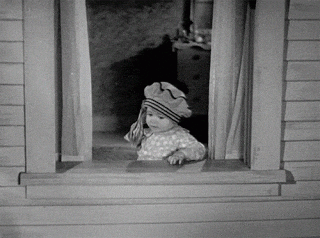 Now, think about that from a buyer or sellers perspective. You may not realize what you're missing out on. If there's a communication gap, or things have to go through three layers to get to someone who can convey information. You might be leaving money on the table. In fact, I know you are in some cases. It might not be every time. I know that that structure and the delays and the many different chains that it involves, has cost people homes at times.
Whether you're a Buyer or a Seller, I don't
think you ever want to chance that happening
to you.
I've said it before and I'll say it again. When you work with me, you're working with
me from start to finish. No one else. I'm going to be there every step of the way,
and always available.
I hope this information was useful to you. If you want more content like this, Follow me "Real Estate Life Las Vegas" on Twitter, Instagram, YouTube, Facebook, Pinterest, and TikTok.
Until next time,
-Josh